2015 Sires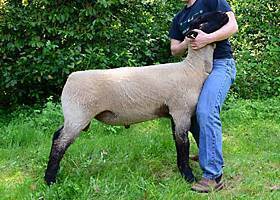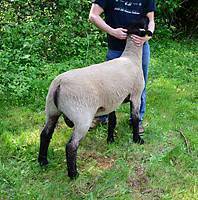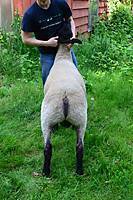 Slack 4202


Click Here To View Extended Pedigree
Slack 4202 is perhaps the most powerful ram we have ever used in our program. We bought him for his outstanding hindquarters - tremendous length was a bonus. He is a well-balanced ram, combining thickness, structure, and profile. Neat and clean through the chest floor while deep in his rear flank, he is square in his rack and massive through the leg and stifle. 4202 is siring on these characteristics in his first lamb crop.
---
Baglien 14753


Click Here To View Extended Pedigree
14753 represents the best bloodlines of our program dating back to the 1990s. His pedigree is marked with superior convenience traits and exceptional longevity. With outstanding thickness, bone, and width of rack and loin, 14753's virtues mirror those of his formidable grandsires, 'Brutus' and 'Dreadnought'. We are using him on a number of mature ewes, and a select group of 2014 replacements.